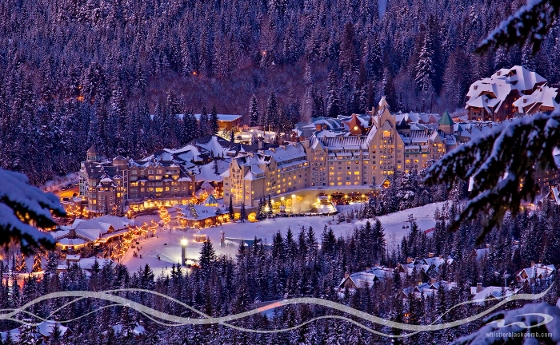 VANCOUVER – Whistler-Blackcomb Holdings, the owner of one of Canada's biggest and most popular ski resorts, is being sold to Colorado-based Vail Resorts under a friendly deal the two companies announced Monday.
Dave Brownlie, CEO of Whistler-Blackcomb Holdings, said the takeover would help his company fulfil its plans to grow and give it greater marketing exposure.
"Whistler Blackcomb has enjoyed tremendous success by delivering an exceptional mountain experience for our passionate and loyal guests — both locally and from around the world," Brownlie said in a statement.
"That's going to continue as we work with our new colleagues at Vail Resorts as well as our employees, local businesses, community and government stakeholders to make Whistler Blackcomb better than ever."
When it opened in 1966, the Whistler resort featured a four-person gondola, a double chairlift and a day lodge. It has since grown to become one of the premier ski destinations in North America, serving as a host site for the Olympic Winter Games in 2010.
Vail Resorts CEO Rob Katz said he is committed to further expanding the all-season resort, located about 125 kilometres north of Vancouver.
"Whistler Blackcomb is one of the most iconic mountain resorts in the world with an incredible history, passionate employees and a strong community," he said in a statement.
"With our combined experience and expertise, together we will build upon the guest experience at Whistler Blackcomb while preserving the unique brand and character of the resort as an iconic Canadian destination for guests around the world."
Whistler-Blackcomb shareholders are being offered C$676 million of cash and Vail stock worth about C$715 million, making the deal worth nearly C$1.4 billion when it was announced.
Whistler-Blackcomb shares closed in Toronto on Friday at C$25.14 — giving it a market value of about C$960 million prior to Monday's announcement.
Shares of Whistler-Blackcomb jumped to a new all-time high when markets opened Monday, rising above C$36 per share in Toronto. In New York, Vail Resorts stock was also trading at the highest in at least a decade, trading at about US$150 shortly after the open.
Vail Resorts operates nine mountain resorts and two ski areas in the U.S. and Australia.
The deal is expected to close this fall.