Before you list, tweak your home decor and finishes to up your odds of attracting a sale.
When you're putting your home on the market, you want it looking its best. You know you'll need to clean and declutter, but what about making cosmetic updates?
Investing in a new look for your home might be well worth the effort. Zillow reports that certain paint colors in specific rooms can impact a home's sale price. And many buyers perk up when they see terms like granite countertops, stainless steel appliances and subway tile in a home's listing.
Let's take a look at ways to work these trends into your home for maximum impact.
More natural, less fussy
Today's buyer is looking for fresh and natural design elements that easily blend between varying styles, from tailored and traditional to ultra-cool and modern.
Zillow discovered that shades of cool blue speak to home buyers, because they offer a semi-blank canvas for a personal touch. A natural blue tone also looks best in listing photos and videos.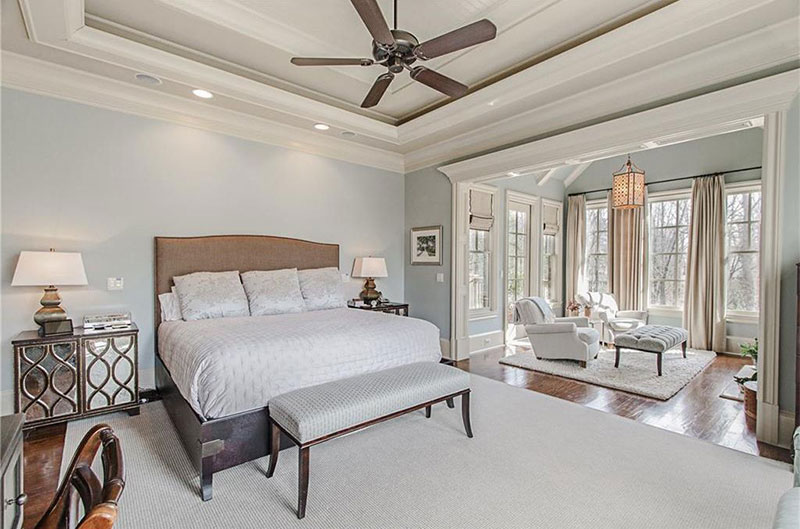 Photo from Zillow listing.
Many elements impact a home's value
While Zillow's research shows that applying a fresh coat of paint to your home helps boost its value, there are many more components that impact a buyer's willingness to pull out their checkbook.
In addition to paint, other elements of the kitchen and bath are important to keep in mind. Updating the countertop or flooring often breathes new life into a space.
If you don't want to dip into construction territory, smaller projects, like swapping out hardware, adding artwork or installing stylish storage, are all great fixes that signal your home's been well cared for.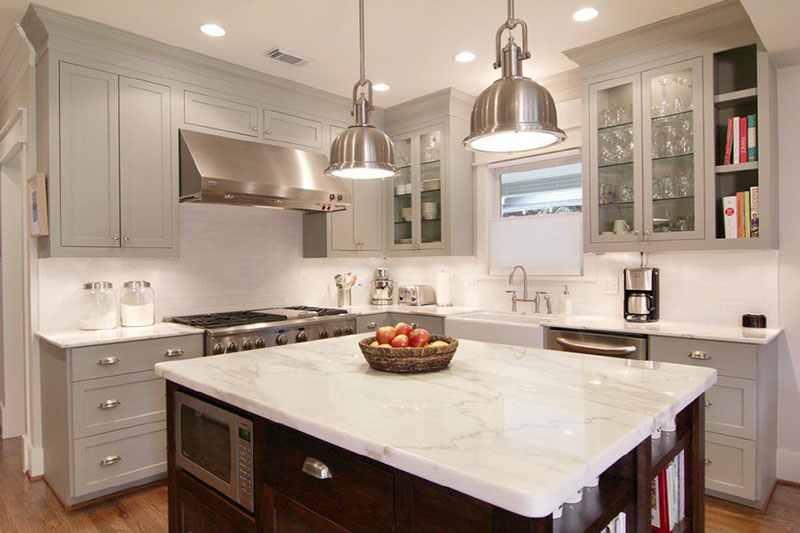 Photo from Zillow listing.
Dip your toe
We always tell clients who are nervous to jump into a new color or pattern this simple piece of advice: Dip your toe in and try it out.
As Zillow found, shades of blue are the go-to for home buyers today. However, that doesn't mean you have to splash navy blue paint across your walls.
If you're staging your home to sell or just want to see what the color looks like in it, start small with throw pillows, an area rug or window coverings. These decorative accents are small but mighty, and they may offer just the right amount of impact to boost your home's value.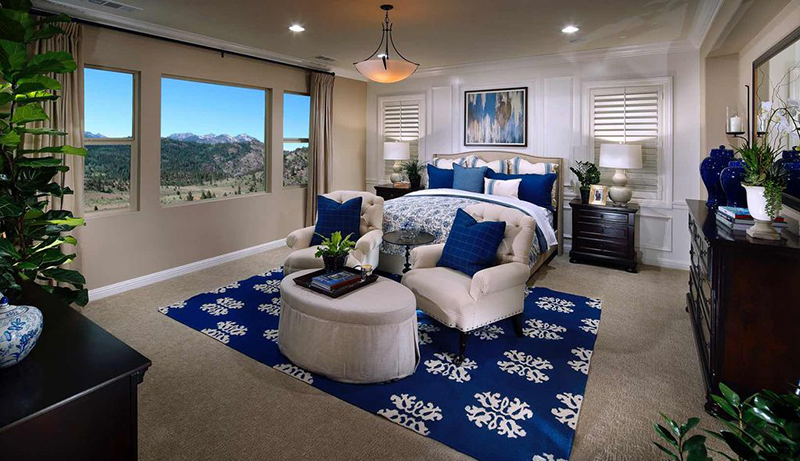 Photo from Zillow listing.
Now that homeowners are gravitating toward fresh, bright and clean coloration, we can expect hues of blue and gray to offer the tranquility potential buyers are looking for.
Paired with classic white countertops and cabinets, these shades complement nearly every kitchen and bathroom, making your next home sale a slam dunk — especially if sky blue or periwinkle is involved!