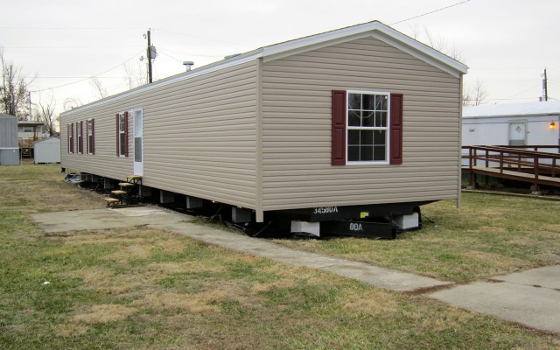 The theme of this month's 350-member Manufactured Home Park Owners Alliance of BC (MHPOA) meeting in Harrison Hot Springs is: "It's about the money."
The topic is buzzing through B.C.'s 1,000 manufactured home parks, which are suddenly a hot real estate sector.
In 2014, 22 mobile home parks sold in B.C., with a total transaction value of $30.7 million, a 26% increase from a year earlier, according to data compiled by manufactured home park specialist Eugen Klein of Royal LePage City Centre.
"There are more buyers than sellers," confirmed Al Kemp, executive director of MHPOA, which lists both park vendors and those looking to buy on its website.
Bill Summers, an agent with Abbotsford's Lighthouse Realty, said for the first time he is seeing multiple bids on quality parks, especially anywhere near the Lower Mainland and southern Vancouver Island.
"People are realizing what a great investment they are," Summers said.
Studies show the typical buyer is from the Lower Mainland or Vancouver Island and lives more than 500 kilometres from the park.
The average rental vacancy rate in manufactured home parks is 0.8% – lower than that of B.C.'s conventional apartment rental market – according to Kemp, who added that it's not uncommon for better parks to have zero vacancies for years.
Kemp said many park residents are seniors who take pride in their community and seldom move.
This consistency, combined with steady cash flow and relatively high yields, has drawn the interest of larger investors. Toronto-based landlord giant Canadian Apartment Properties Real Estate Investment Trust bought a manufactured home park last year on the Sunshine Coast, and B.C.'s largest public-sector pension fund, the BC Investment Management Corp., has invested heavily in the sector.
The large purchasers are looking for manufactured home communities with more than 100 pads that are on city services, but Klein said they also focus on portfolios of smaller parks if larger parks can't be found.
Private, smaller investors, however, are the primary buyers of the smaller small-town parks that make up the bulk of the inventory, agents say.
Under B.C. residential tenancy regulations, park owners will be allowed to raise annual pad rents 2.9% in 2016.
Kemp said the MHPOA money message goes beyond the buying and selling of parks and is really about waking up municipalities and consumers to what he believes is a realistic solution to B.C.'s soaring house prices. About 60,000 people live in manufactured homes in B.C., he said, and they pay the lowest housing costs in the province.
A young family can buy a new manufactured home in Metro Vancouver for $120,000 and pay less than $600 a month for a pad rental, Kemp said. Older homes can sell for much less.
The MHPOA is lobbying the Union of BC Municipalities, urging city councils to use zoning and tax allowances to encourage manufactured home park development and upgrades. •