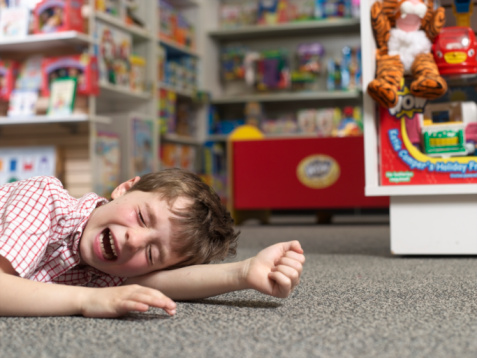 BUT I WANT ITTTTT!! Sounds like a 5 year old screaming about the latest Pokemen toy at Toy's R Us right? Wrong….I am describing some sellers in this very weird real estate market. Let me back up to yesterday, and it will all make sense.
My clients saw and liked a townhouse in Port Moody over the weekend, and they were 'accepting offers' yesterday by 6pm. I always laugh at when realtors put 'Seller will look at offers on xxxx date" as if all of the buyers should be so lucky to even have their offer looked at. I guess I cant blame the sellers tho, the last 6 months would be pick any crazy price, do an open house, have 1000 people come thru, receive 10 offers and pick the one that is the highest, way higher than anyone could even imagine. So we submit our offer, and its 99% of asking price, with a strong deposit, and subject to the sale of their condo. Their condo building has had 7 sales this year; all 7 have sold within 5 days. So realistically this shouldn't be a problem. If the sellers were really concerned about my buyers condo not selling quickly, no problem, you just have to insert a clause saying if they receive another offer in the meantime that they want to accept, they give us 24 hours to #$@% or get off the pot, or the other offer kicks in. So looking at it from a sellers standpoint, they would actually have more chances to sell their town house, 1) if my buyers condo sells or 2) if they get another offer and bump ours out. So we submit our offer and surprise surprise, we are the only offer! Not in competition, we wrote over 99% of asking price we are a shoe-in right? WRONG. I get a reply from the agent saying "My seller was expecting multiple offers, a subject free offer, over asking etc" It took every fiber of my being to not reply "I am expecting 3 months of vacation a year, not to drive a 2006 Kia sportage, and to have my girlfriend bake shortbread cookies every night, but we don't always get what we want." I did not say that. What I did tell her was that her sellers may be very sorry in a few weeks; the market is nowhere near where it used to be months ago. The fact that her clients were almost offended that GASP, our offer had a subject to an inspection!!! Wait, let me get this straight, before you plunk down a measly $700,000 you have the audacity to want to see the home for more than 10 minutes with 100 other prospective buyers? You really have the nerve to want to read thru strata documents before buying my home? How dare you!! The listing can sit forever as far as I am concerned, and as we know, statistically 95% of the time, the offers do not get better as time goes on.
So that moves me to today. Today I wrote an offer for a nice young girl, looking for a while, and we know the building very well. Her financing is good, we know the minutes etc so we write an offer with no subjects. All cash offer, quick closing, 10% OVER the asking price. There are 3 offers total, including ours. We submit the offer and cross our fingers. I get an email back from the listing agent saying "Thank you for your offer. The seller is choosing not to counter any offers this evening as they are all lower than their expectations." I read the email a few times as I am saying to myself ….. "lower than your expectations"??? We wrote an all cash offer, 10% MORE than what you are asking….I am confused. Again the seller listed at xxx price, we gave them 10% more than that, with no conditions. 10% more than what you are asking is less than you are willing to accept? So again, let them eat cake…(I honestly don't know what that means but I have always wanted to say it).
The point is, there are a lot of sellers like this. Very spoiled. If buyers are not bringing them stupid amounts of money with no conditions, they are offended. We are no longer in that market anymore, not even close. These sellers are in for a rude awakening. There are many sellers like this now that they have become accustomed to a market that was not normal. I will laugh in a week or two when these 2 sellers end up having to take less money than we offered, or just not sell at all, if they don't have too. It's a crazy world when 99% and 110% of asking price offers are flat out rejected.
Just my 2 cents (add 15% to that if you are a foreign reader)
Paul