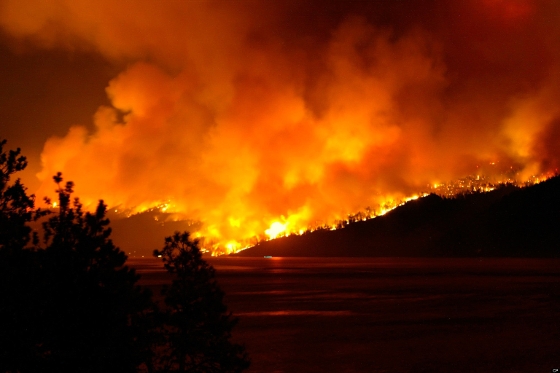 These donations are helping people impacted by the fires by providing cots, blankets, family reunification, and financial assistance for food, clothing and other personal items.
"The people in the affected communities are in need and it's important that we all do what we can to help," Jill Oudil, Real Estate Board of Greater Vancouver (REBGV) president said. "It's great to see our communities come together during this time. I've heard from REALTORS®, and real estate boards, across the country who are contributing money and fundraising. I encourage everyone to continue this work to support our fellow British Columbians."
BC wildfires have destroyed more than 300 buildings, including 71 homes, since April and have burned more than 6,060 square kilometers in the province, according to Emergency Management BC.
In addition to numerous individual REALTOR® donations, real estate boards from across the province, including REBGV, have made donations totalling $80,000. This total includes a $40,000 donation from the BC Real Estate Association.
REALTORS® are continuing to raise money by organizing fundraising events across the province. In Metro Vancouver alone, REALTORS® have held fundraising events in North Vancouver, Richmond, Maple Ridge, Coquitlam, and Vancouver over the last month.
"The work we've done so far is a great start but there's more to do. People are still in need and we're continuing to urge our REALTOR® members, and all British Columbians, to do what they can to help," Oudil said.
Some evacuation orders have been lifted, but more than 145 wildfires are still burning across BC. We're encouraging our REALTOR® community to make donations through this national REALTORS Care® Foundation page.