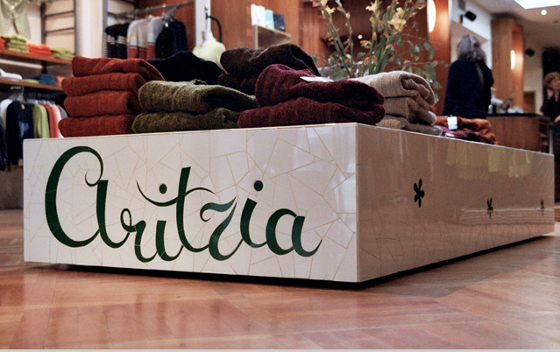 VANCOUVER, April 16, 2015 /CNW/ - Deecorp Properties Ltd. is pleased to announce Aritzia's up-and-coming flagship expansion on Robson Street in 2016. The additional 6,500 sq. ft. flagship store will sit along the Wilfred-only, existing Aritzia and Base locations at the prime intersection of Robson & Thurlow.
"We feel that Aritzia's strong brand and market presence brings a revitalized energy to this area." says Jay Lirag, Deecorp's Vice President of Development and Leasing. "The expansion of Aritzia shows the confidence in the 1100 block of Robson Street, arguably one of the busiest retail centres in Vancouver."
The interest and demand for Robson Street remains positive with the recent influx of some high profile tenants, such as Sephora, L'Occitane and Lululemon, all of which have opened up their flagship stores on Robson Street in 2014. Roots is currently in the process of renovating and expanding its flagship and a third redevelopment on the 1000 block will attract another high quality tenant in the next couple of years.
Aritzia is an innovative women's fashion boutique that cherishes excellent design and quality, offering beautiful clothes and accessories that no one can match at its price point. Providing unparalleled customer service and a personal shopping experience both in store and online, Aritzia curates a collection of fashion brands both exclusive and non-exclusive, providing guests with a unique vision of what's best every season. Aritzia's design philosophy also extends to its stores, which strike the perfect balance of sophisticated and welcoming. High-quality natural materials, ambient lighting, and luxuriously warm finishes make for a casual, lounge-like atmosphere designed individually, so no two are the same. Aritzia was founded on providing personalized customer service through friendly, knowledgeable, and fashionable staff. After all, "excellent customer service never goes out of style," says CEO Brian Hill.
Deecorp Properties Ltd. is a comprehensive commercial real estate company based in Vancouver, Canada. Over the past twenty years it has acquired, repositioned, developed, financed, and managed a portfolio of real estate assets with a combined value of over $300 million. Deecorp specializes in signature properties of interest for investors seeking long term positions in the North American market, with a primary focus in acquiring and optimizing street front retail assets in downtown Vancouver.